Height of the filter tanks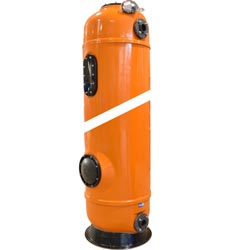 Our filter tanks with cylinder (Star, Public Series) are made of three parts: upper shell, sub shell and cylindrical part. Basically we produce the tanks in standard heights to ensure that the required filter bed and freeboard are guaranteed. At request the cylindrical part can be varied in its height.

Filter tanks with user defined heights, the filter bed and freeboard automatically change. Therefore caution should be taken for tanks according to DIN, UNI or Ö (Austrian) standards to not fall below the minimum values

Maintenance openings are applied to the cylinders, therefore a minimum height cannot be undercut.
---
Inspection window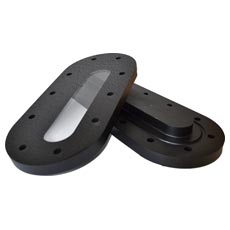 The location of the inspection window on the cylinder filters can be done individually.

The height of the window is always dependent on the height of the filter bed.
---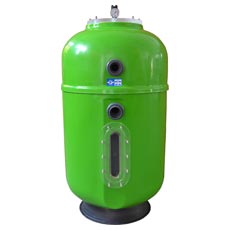 Custom constructions
We produce the stamps for the fabrication of our filter tanks in-house. This allows us to construct at request almost any shape possible.

We produce stamps for individual products.

Upon request, our technical department is at your disposal for offers of feasibility