Gel-Coat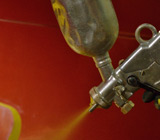 The "varnishing", the application of the Gel-Coat, is the first step in the production. Thereby this step the filter tanks obtain a visual smooth surface on the outside.
Given that Gel-Coat bases upon the same substructure as the used resin, during the application of the first lamination the two bond together.
---
RAL colours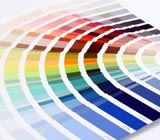 Basically, it is possible to paint the tanks in any colour. To ensure a uniform colour, we are referring to the colour range of RAL colours.

Since special colours are ordered separately, a special paint finish is only possible above a certain ordering quantity.
---